Published: Oct 9, 2023 by FME Lab
The 18th national congress for the French Microbiology Society (SFM) was held in Rennes the 4-6th October. Stéphane was welcome as a guest and gave an introduction conference in the session dedicated to "microbes and functional foods". He delivered a 25 min talk untitled "Design of microbial solutions for sustainable and healthy fermented food: perspectives & challenges".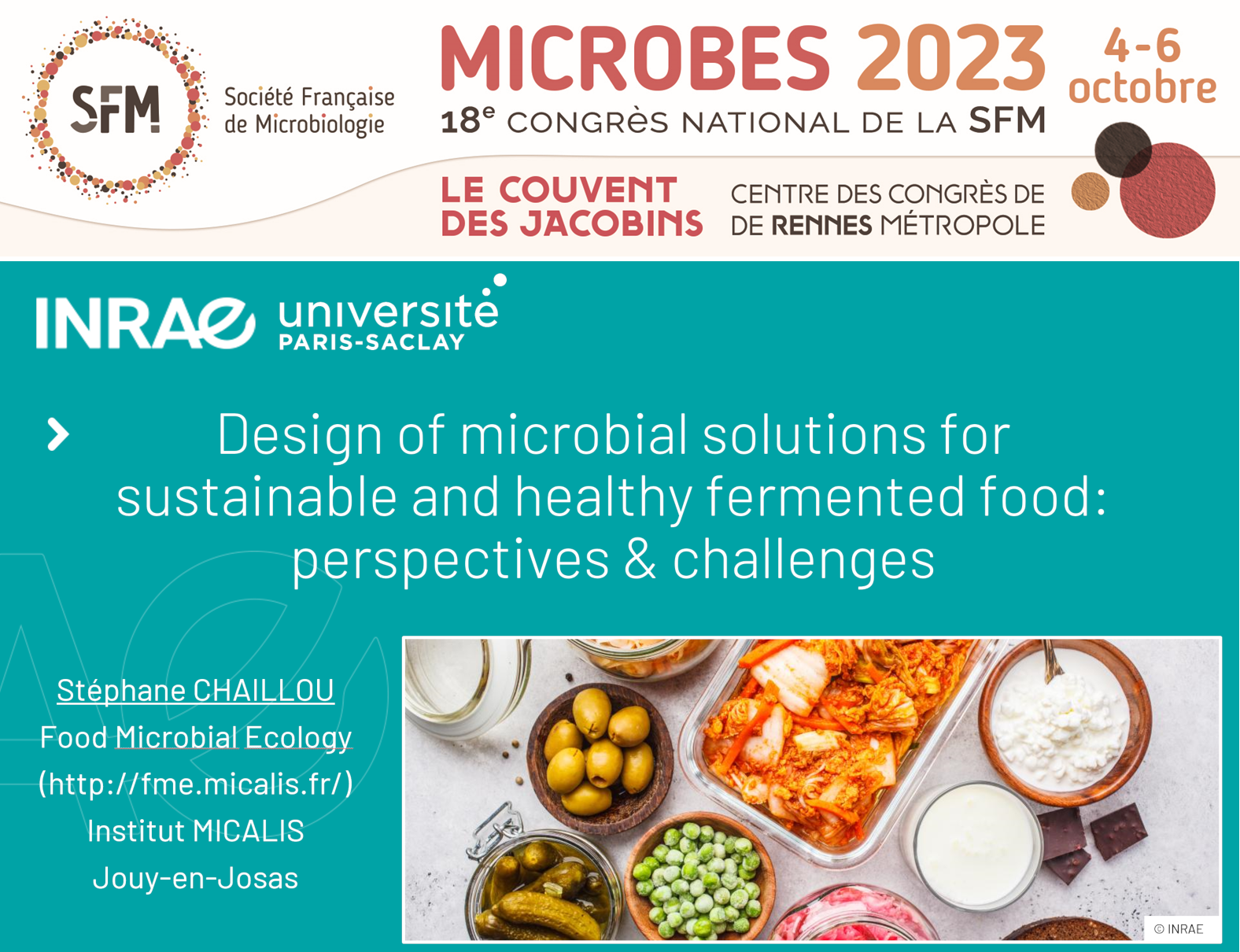 Key highlights from Stephane's lecture included:
A diversity of microbial solutions (i.e. microbial consortia)
Strategies for design & experimental bottlenecks
A need for food 'omics' databases & ecological network modelling tools
A challenge for implementing health benefits in the design
A specific focus was also given during the presentation to explain the framework of national and European projects running in this field. Stephane's presentation can be downloaded here.